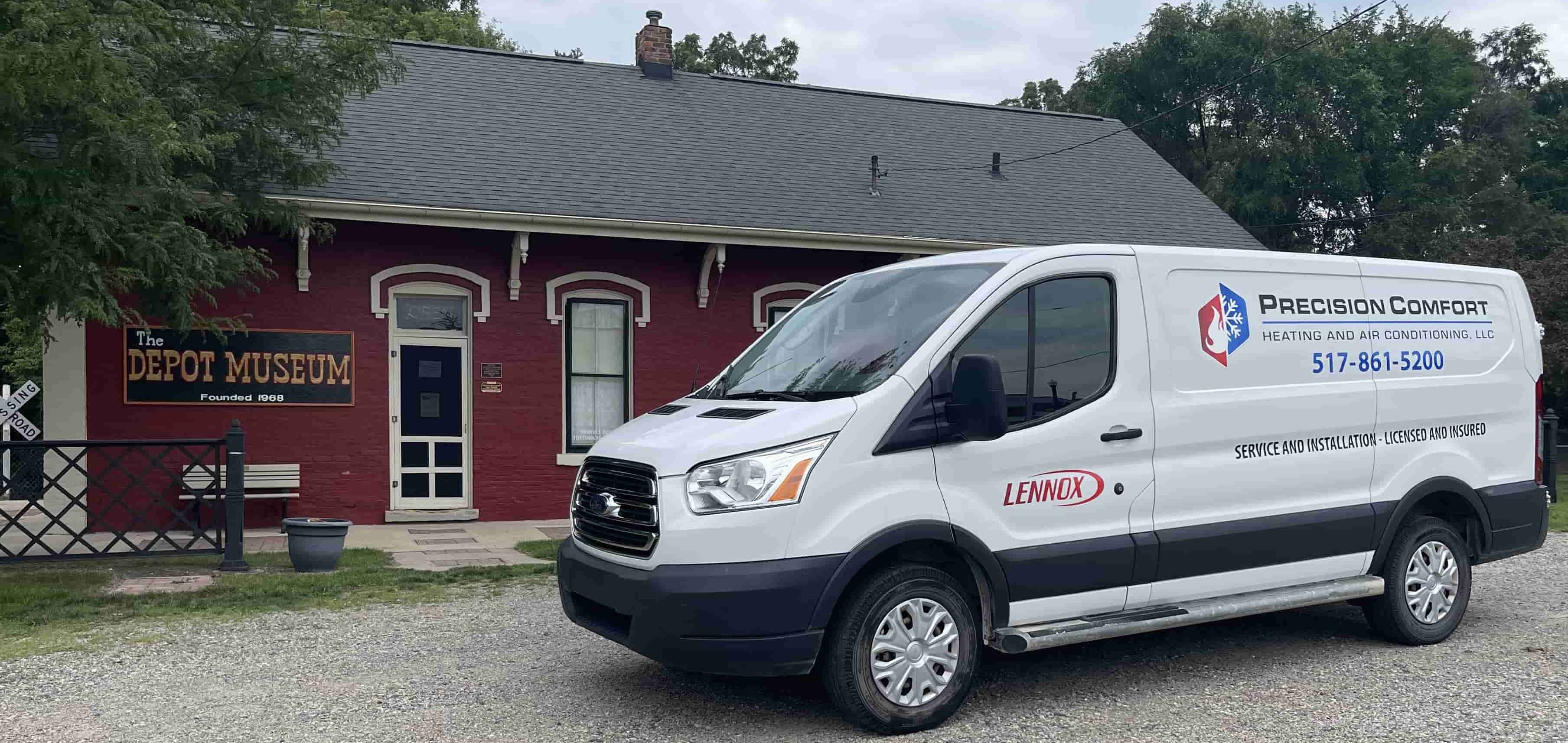 Howell, Michigan
Nestled in the heart of Livingston County, Howell, Michigan, is a captivating city that effortlessly blends the allure of yesteryears with contemporary conveniences. Serving as the county seat, Howell radiates the quintessential charm of a small-town community. Its downtown core is a testament to its rich history, boasting impeccably preserved architecture, charming boutiques, inviting cafes, and a flourishing arts scene.
But what truly sets Howell apart is its warm and welcoming community spirit. The city comes alive with a vibrant array of events and festivals that unite both residents and visitors. Among these, the Howell Melon Festival stands out as a cherished annual tradition. This delightful event pays homage to Howell's agricultural heritage and offers a delectable array of melon-inspired treats and activities suitable for all ages, making it a true celebration of the city's unique character.
Unrivaled Heating and Cooling Solutions in Howell, MI
For reliable and skilled heating and cooling services in Howell, MI, look no further than Precision Comfort Heating and Air Conditioning. With our exceptional expertise and unwavering commitment to customer satisfaction, we have earned the trust of homeowners throughout the Howell area.
Reliable Furnace Repair in Howell, MI
For all your furnace needs in Howell, turn to Precision Comfort Heating and Air Conditioning – your dependable partner. From installations and replacements to swift furnace repairs, we've got you covered. Our team of certified technicians guarantees your gas furnace, boiler, or heat pump is prepared for the winter chill. With our comprehensive maintenance solutions, emergency services, and proficiency across multiple home heating equipment brands, you can rest assured that your furnace is in capable hands.
Howell, MI Heating Services
Furnace Repair
Heating Repair
Boiler Repairs
Mini Splits
Garage Heaters
Gas Line Repairs
24/7 Emergency Furnace Repair
New Furnace Installation
Heat Pumps
Energy Efficient Furnaces
High-Efficiency Heat Pumps
Heating and Furnace Maintenance
New Gas Furnace Installation
New Boilers
HVAC Repairs
Smart Thermostats
Humidifiers
Dual Fuel Systems
Commercial Heating
Comprehensive Air Conditioner Services in Howell
Don't let the sweltering heat and humidity of summer dampen your spirits at home in Howell. Precision Comfort is here to offer a helping hand when it comes to your air conditioning needs. Whether you require a new air conditioning system installation or AC repair services, we've got you covered. Our range of residential air conditioner services includes repair, replacement, recharging, and maintenance. Additionally, we proudly offer emergency service and are experienced in servicing all brands of home cooling equipment. Rest assured that with Precision Comfort, your comfort is our top priority.
Howell, MI Air Conditioning Services
Air Conditioning Repairs
Ductless Mini Splits
Central Air Conditioning units
AC Compressor Repairs
AC Coil Repairs
Lennox High-Efficiency Air Conditioners
Emergency AC repairs
HVAC
Commercial HVAC
Indoor Air Quality
Smart Thermostats
AC Tune-Ups
Emergency Air Conditioning Repairs and Service
Air Conditioning Repairs
Heat Pump Repairs
Request Service
Heating and Cooling Installations in Howell
Your home's comfort system plays a significant role in your energy consumption. By opting for a new Lennox high-efficiency heating and cooling comfort system from Precision Comfort, you can not only reduce your monthly energy bills but also enjoy exceptional home comfort throughout the year. Our extensive selection of HVAC systems caters to various budgets, ensuring there's a suitable option for everyone.
Investing in an energy-efficient heating and cooling system is a smart move that leads to substantial savings on your utility bills. At Precision Comfort Heating and Air Conditioning, we specialize in the latest technologies and offer smart thermostat control for seamless management of your heating and cooling systems. When it comes to installations, we've got you covered with the utmost expertise and proficiency.
Quality Equipment, Knowledgeable Design, Superior Workmanship & Service After The Sale Makes Our Comfort Systems Extraordinary!
Contact Us